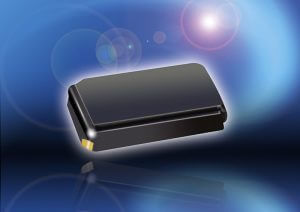 The standard version of the SMD clock quartzes in the 3.2 x 2.5mm ceramic housing of the M3215 series has a resistance of 70kohm. Designated as M3215RR, PETERMANN-TECHNIK offers a 32,768kHz quartz with a max. resistance of 50kohm in the same housing that can be used for ICs whose oscillator stages cannot drive standard quartzes with 70kohm.
The 50kohm version with a standard frequency tolerance of +20ppm and a standard load capacity of 12.5pF is available ex-warehouse from PETERMANN-TECHNIK. Optionally, the M3215RR is available with load capacities of 6, 7, 8, 9 and 10pF. Of course, a frequency tolerance of +-10ppm at 25°C is also available.
In addition, clocking specialist PETERMANN-TECHNIK offers a wide and deep range of
MHz quartzes
. Among others, the specialist service catalogue of PETERMANN-TECHNIK includes circuit development, analyses, simulations, matching tests etc. The aim of PETERMANN-TECHNIK is to provide a full range of services from one single source in order to allow customers to achieve a very short time-to-market.
Find out more now:
M3215RR
Technical enquiries:
Telephone: 0 81 91 / 30 53 95
Email: info@petermann-technik.de