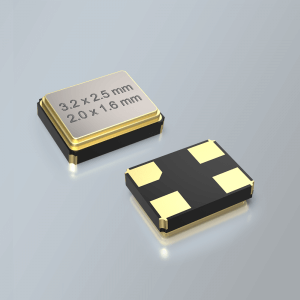 Very cost-effective quartz resonators provide the basis of our extremely broad and deep product range "SMD quartz crystals" for the vertical market "IoT and LPWAN". These extremely durable SMD crystals in various miniaturized ceramic housings in AT-Fundamental frequency range of 12 – 64 MHz have very low resistances, so that they oscillate optimally and particularly fast in the customer circuit. The standard frequency tolerance is ± 10 ppm at + 25° C. The temperature stabilities are in the standard ± 10ppm @ -20 / + 70° C or ± 15ppm @ -40 / + 85° C. After 10 years, the aging is ± 10ppm max., so that they can be used in any radio application due to the parameterization of the miniaturised SMD crystals. The list of design references on our website is currently being adapted and provides information which quartz crystal is suitable for which IC. If higher frequency accuracies are needed, we recommend our Low Cost TCXOs for use in narrow band applications.
Obviously, we can not only supply very low-cost components, but also have an exceptionally broad  range of design-in services through our in-house engineering and offer even the  measuring of suitable SMD crystals directly in the customer circuit.
We recommend to use for new developments the cheapest 3.2 × 2.5 mm ceramic housing (series SMD03025/4). However, if this housing is too large, then we recommend using the 2.0 × 1.6 mm (SMD02016/4 Series) ceramic package. Due to the steadily increasing demand for the 2.0 × 1.6 mm ceramic housing, quartz crystals in this housing are already cheaper than SMD crystals in 2.5 × 2.0 mm ceramic housing.
In addition to the reference MHz crystals, our product range offers various 32.768 kHz quartz crystals and Ultra Low Power oscillators.
Our technical consultants will be pleased to answer any questions you may have by telephone (+49/8191/305395) or by email (info@petermann-technik.de). Your success is our goal!
More information under: