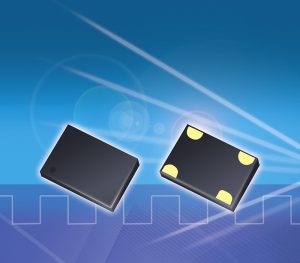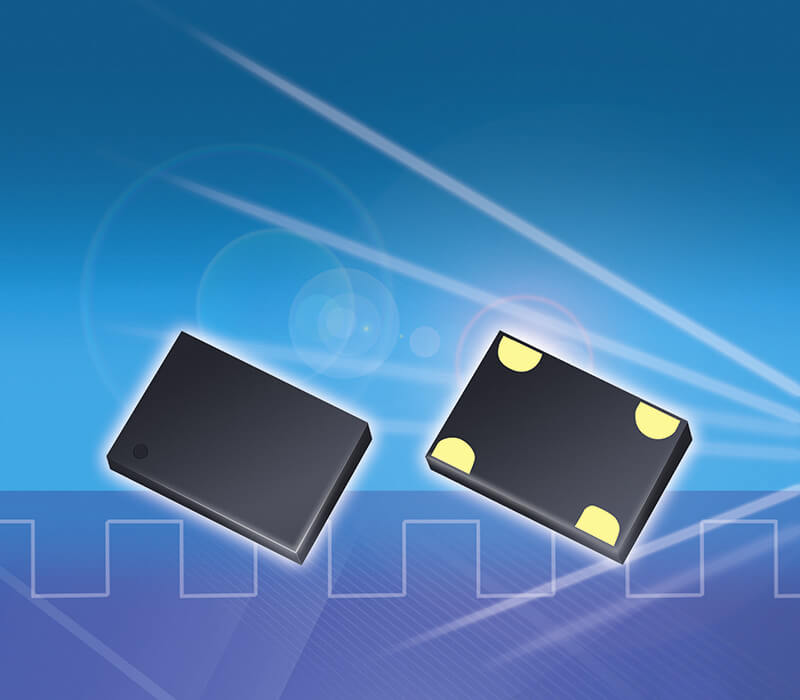 Our "LPOP" programmable SMD oscillator series has a frequency range of 1 – 137 MHz. Frequency resolution to up to 6 decimal places is possible. The ultra-low power LPOPs available in a supply voltage range of 1.8 – 3.63 V DC are available in 2.0×1.6, 2.5×2.0, 3.2×2.5, 5.0×3.2 and 7.0×5.0 mm enclosures and with a standard frequency stability of ±20 ppm@-40/+85 °C. With a VDD of 1.8 V DC, the electricity consumption at 125 MHz is an excellent 5.6 mA, or 6.4 mA with 2.5 V DC or 7.5 mA with 2.8 – 3.3 V DC. These are industry best values and reflect the excellent performance of LPOP oscillators.
There is, of course, also the very popular version with a VDD range of 2.25 to 3.63 V DC. Within this range, the oscillator can be operated with any supply voltage. Great savings in testing costs as one oscillator can, for example, be operated with a VDD of +2.5±10%, 2.6 V DC±10%, 2.8 V DC±10%, 3.0 V DC±10% or 3.3 V DC±10%. One qualification for five different VDDs. This saves time and a great deal of money throughout the integrated design and supply chain process. The EMC behaviour of the oscillator can be significantly improved with an adjustable output signal (prolongation of the Tr/Tf time). See also the report "How SMD Silicon clock oscillator improves EMC – EMI".
Unlike programmable oscillators from other providers whose jitter values can differ widely from fixed frequency versions, the LPOPs have a patented PLL with excellent jitter levels. This means no difference between LPOP and fixed frequency products from mass production.
The LPOPs also offer excellent performance, variability and durability. The MTBF is 500 million hours.
The customised LPOPs can usually be delivered on the same day if they are ordered by 14:00.
Why not use our Next Generation Clocking. Our specialists are on hand to provide rapid and professional advice.
More information under:
LOW POWER PROGRAMMABLE OSCILLATORS
Technical enquiries:
Telephone: 0 81 91 / 30 53 95
Email: info@petermann-technik.de